Learning new tools and approaches to bridge the gaps between the physical world, data, and experience.
Books that Bloom
Web Dev + Information Design
Reinterpreting my most influential books over time to uncover themes and explore the emergent properties of reading.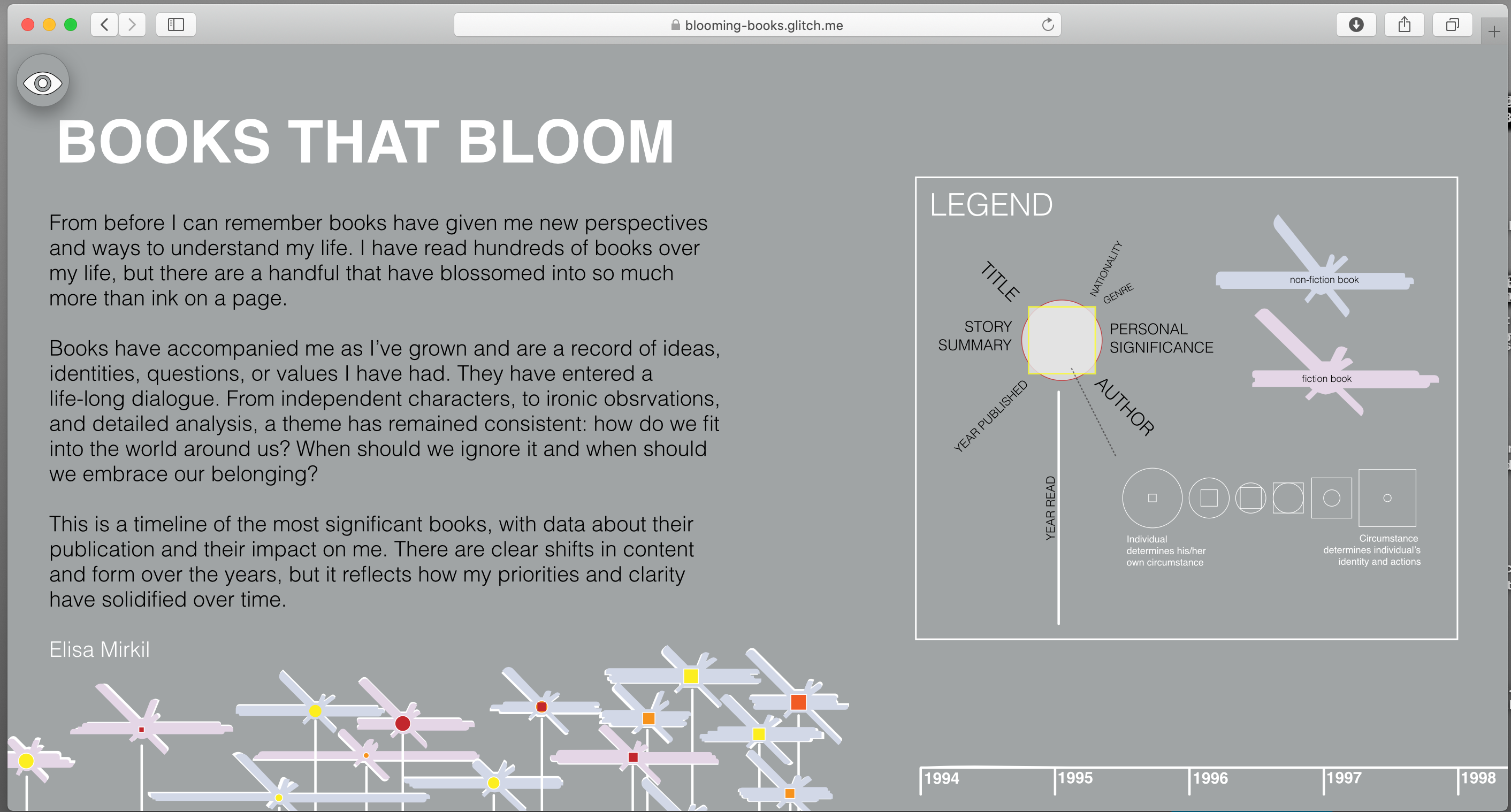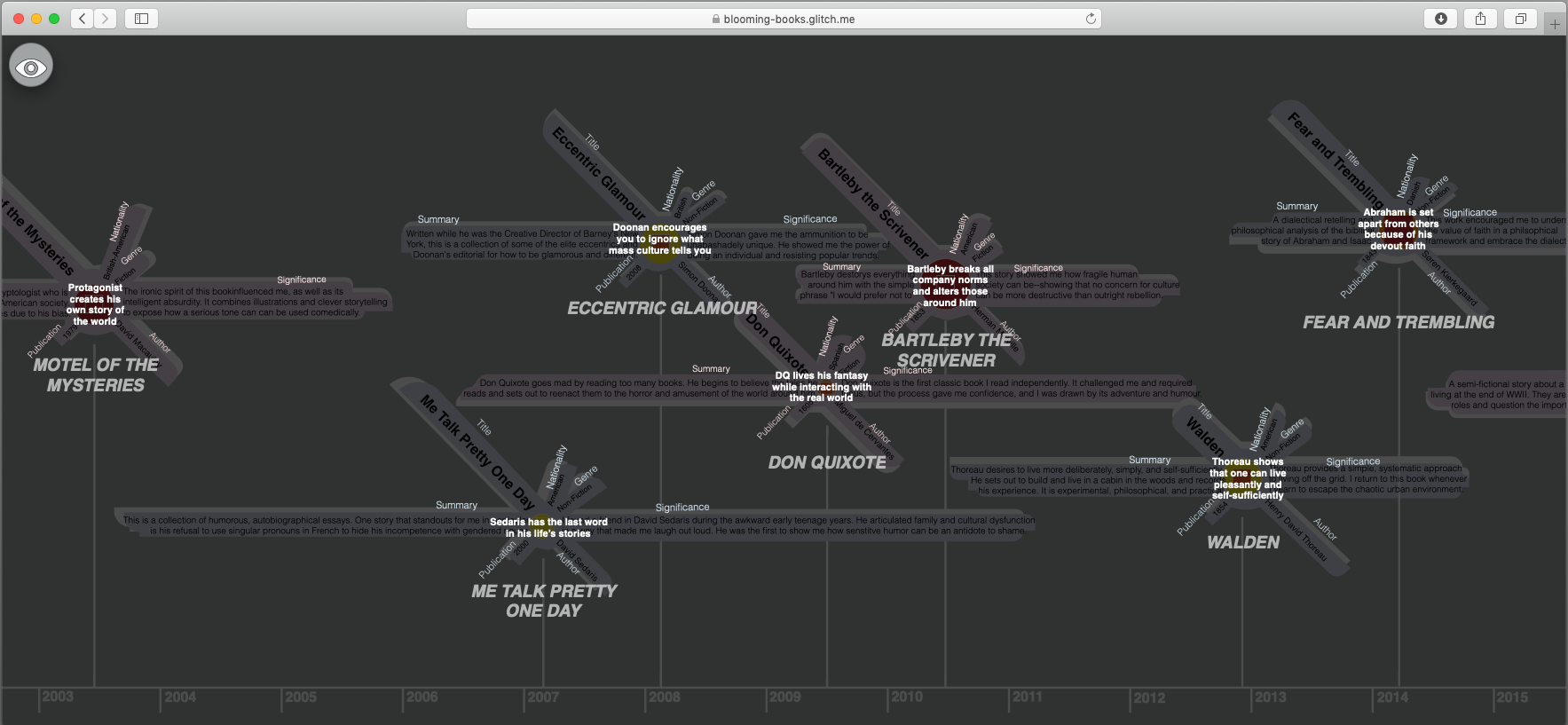 ---
Web Dev + Leaflet + Animation
Translating the off-the-grid experience of hiking and camping in the Arctic Circle into a digital memory with web mapping.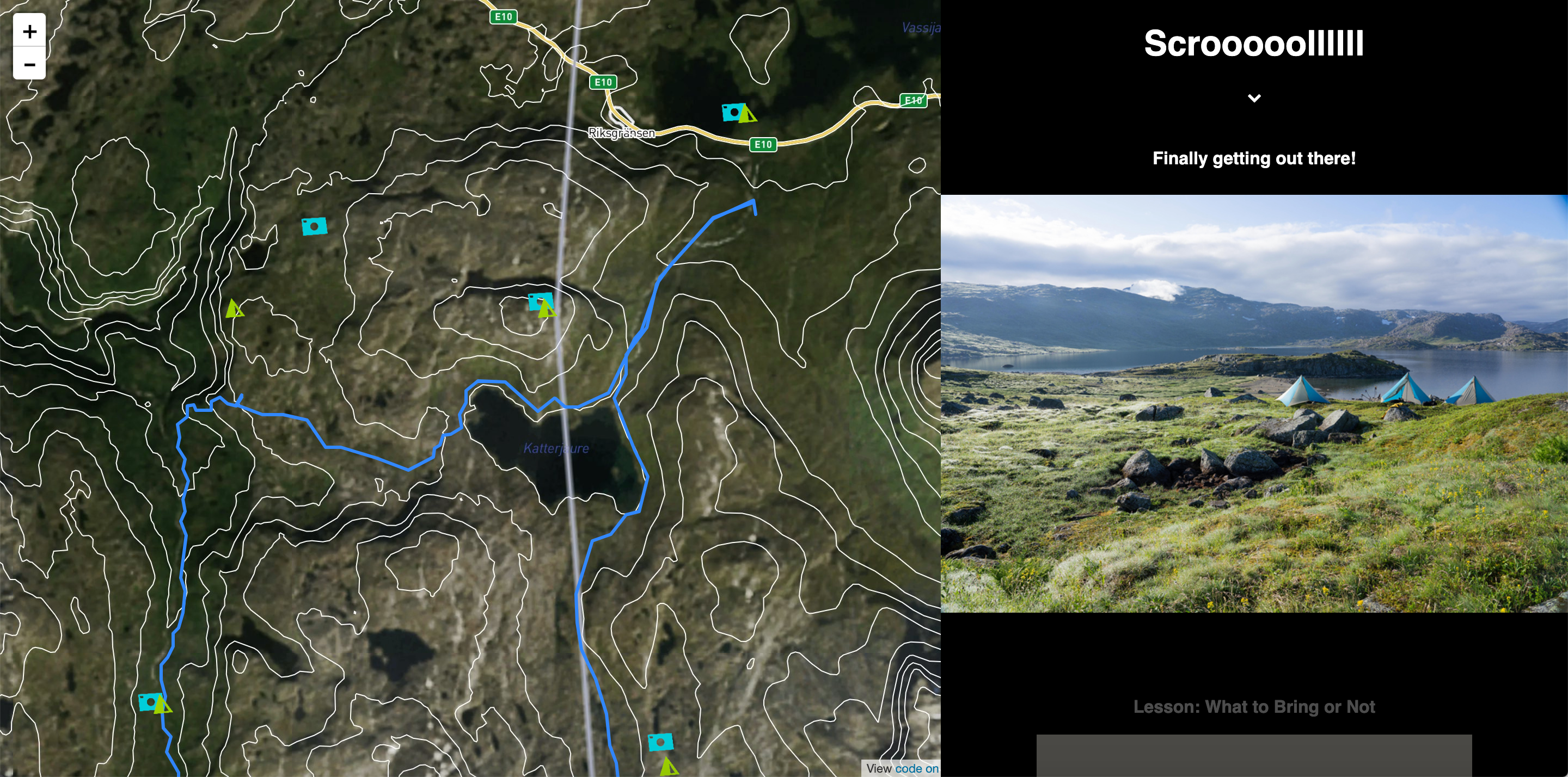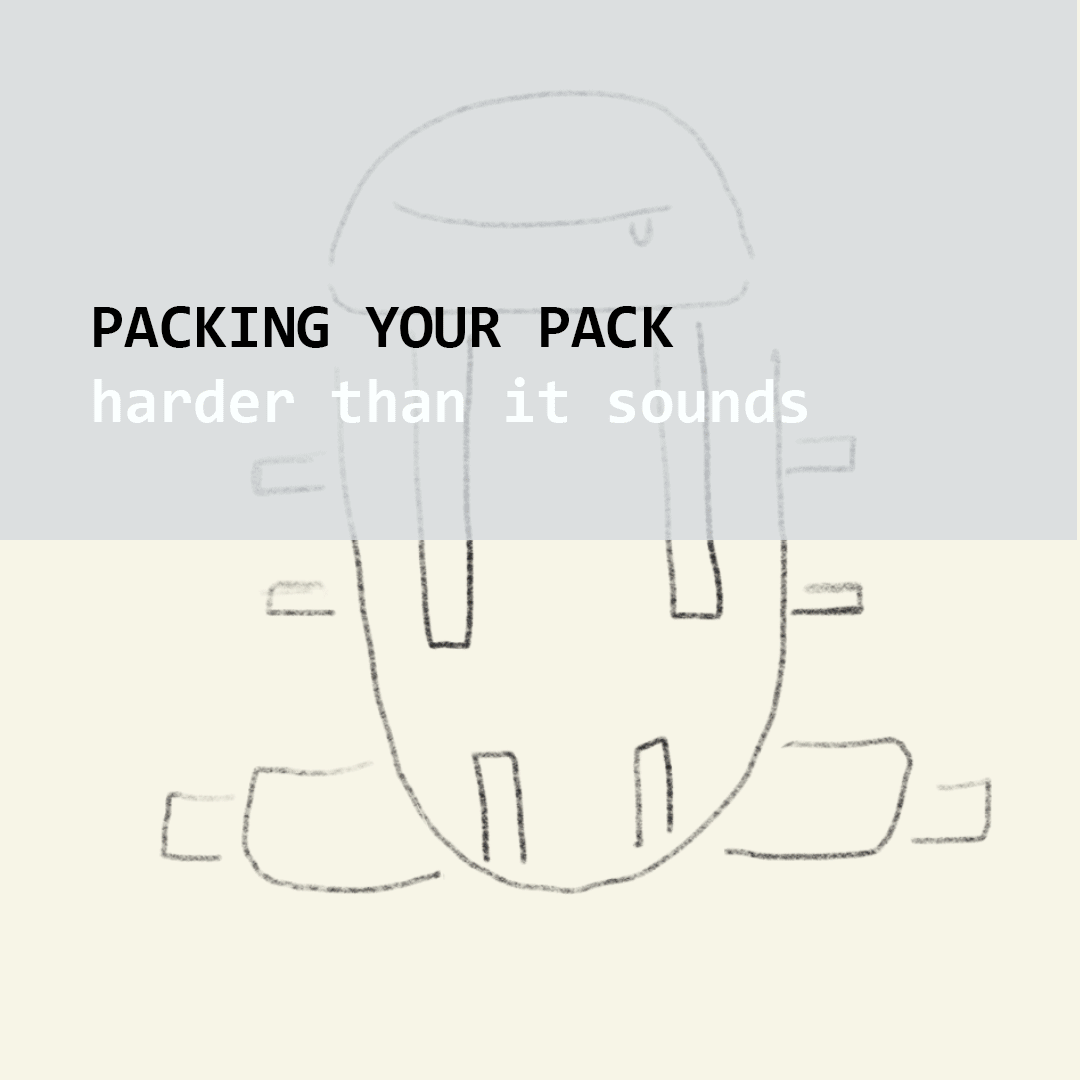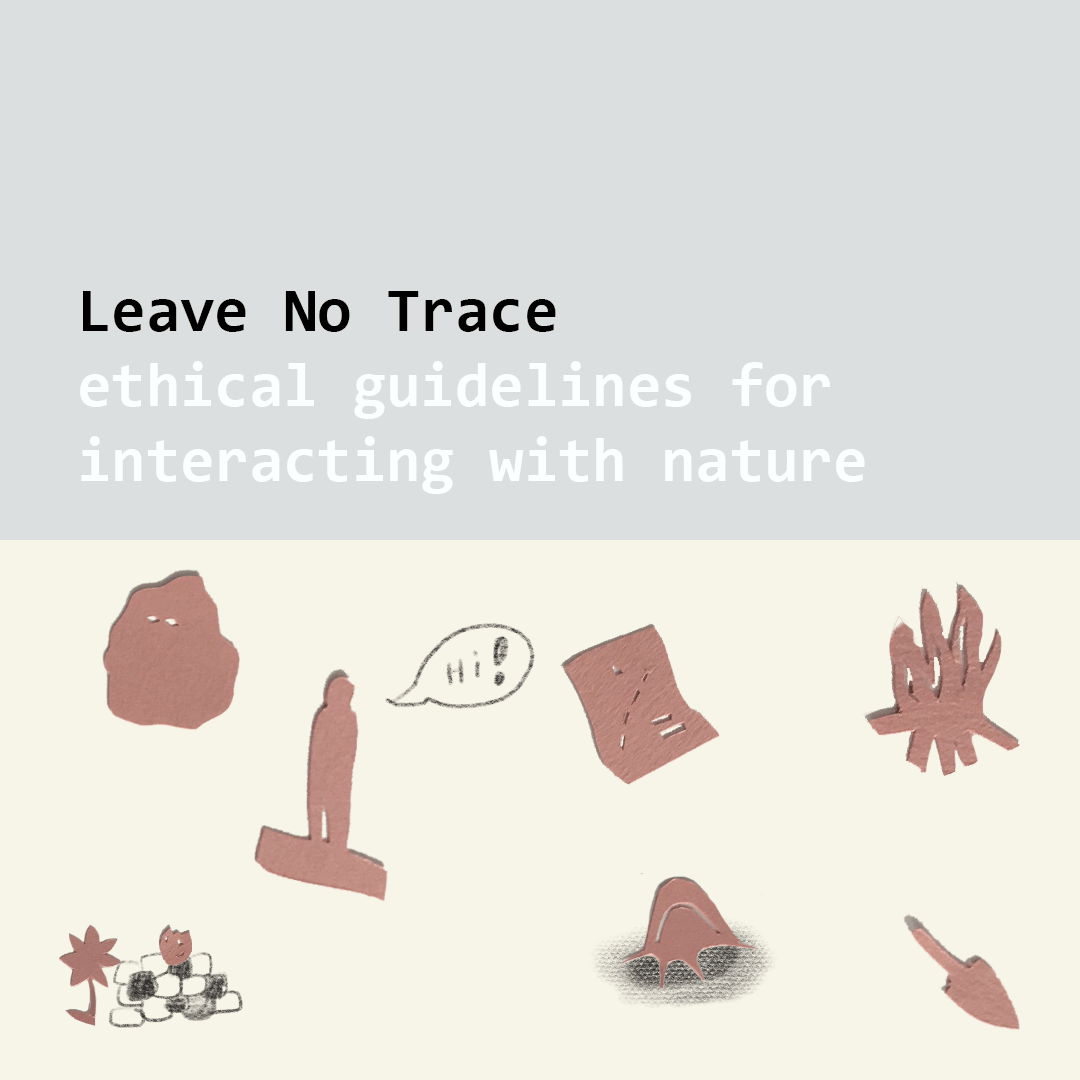 ---
Mapping Department of Sanitation

NYC

Data
Web Dev + Python/OpenData + Carto
Capturing and visualizing NYC Open Data.